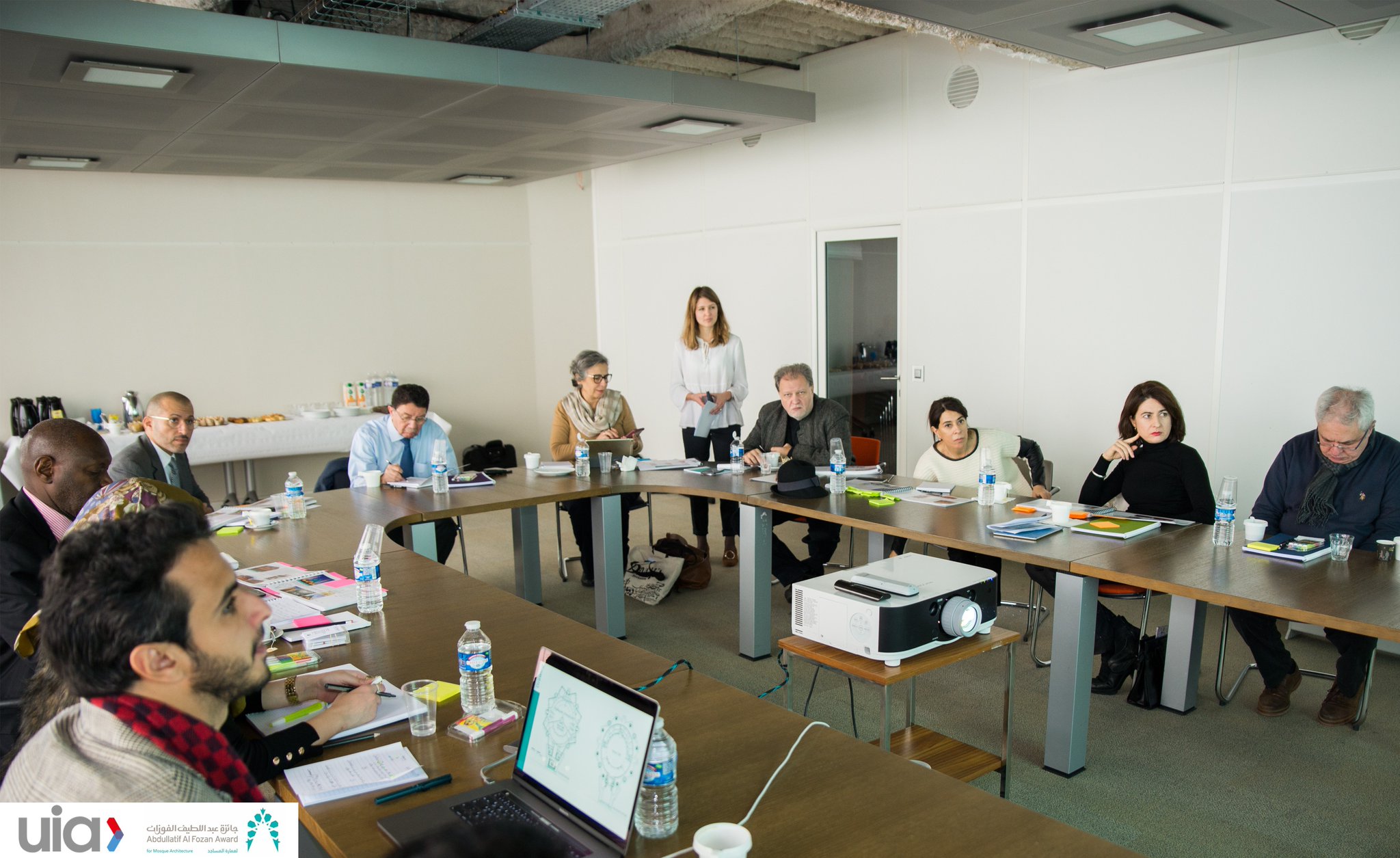 Starting the International Master Jury meetings of Abdullatif AlFozan Award for Mosque Architecture
---
On Monday January 21st 2019 Abdullatif AlFozan Award for Mosque Architecture started the International Master Jury meetings of  its Third Cycle in the Union International Architects (UIA) in Paris. At the beginning Dr. Mashary Al-Naim, the Secretary General of the Award, welcomed the ladies and gentlemen of the jury. Followed by Architect Thomas Faunier who welcomed the guests and emphasized o the importance of the partnership between the award and the UIA.
The 7-members of the jury will review the architectural designs of about 200 mosques in the long list prepared by the Secretariat.
The members of the International Jury of the Award elected his Excellency Dr. Talib Al-Rifai as Chairman of the Committee, in the presence of a member of the Committee HRH Prince Sultan bin Fahad Al Saud.